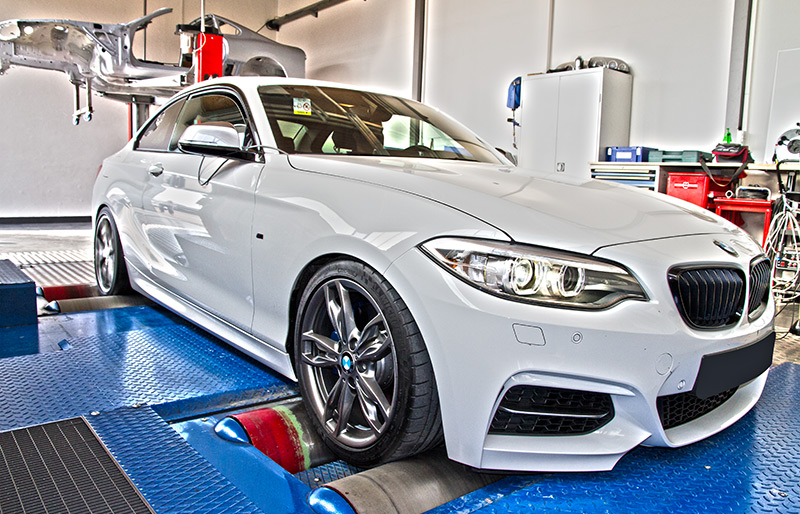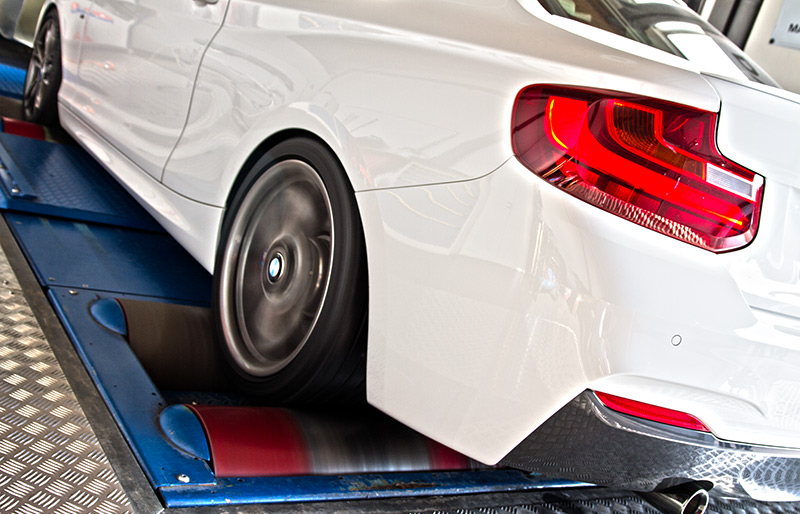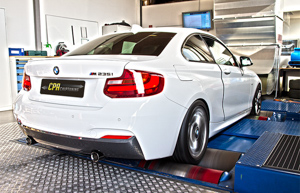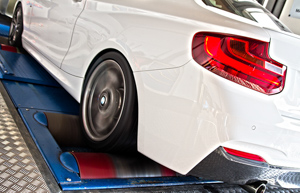 Insights into the software development for the M235i
From driving practice test through to the dyno, everything in our way was done in order to achieve the best possible results. As a conservative related chiptuner, our main focus was not only on the bare power increase, but also on drivability and durability.

Because of our chiptuning at the BMW M235i, we achieved proud 83 HP (25%) and 115 Nm (26%), which represents a significant increase at this power to weight ratio.