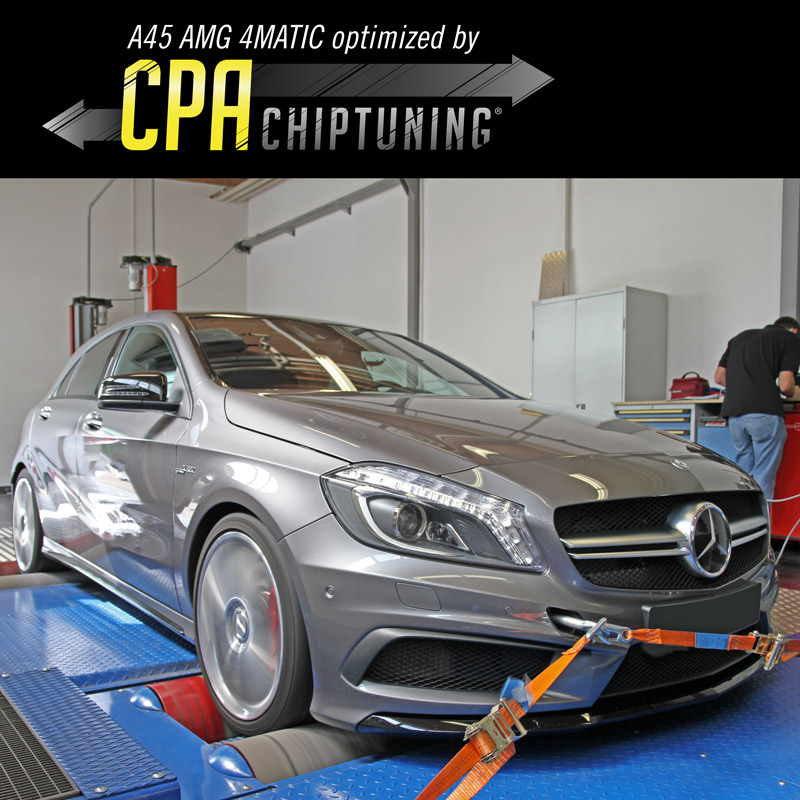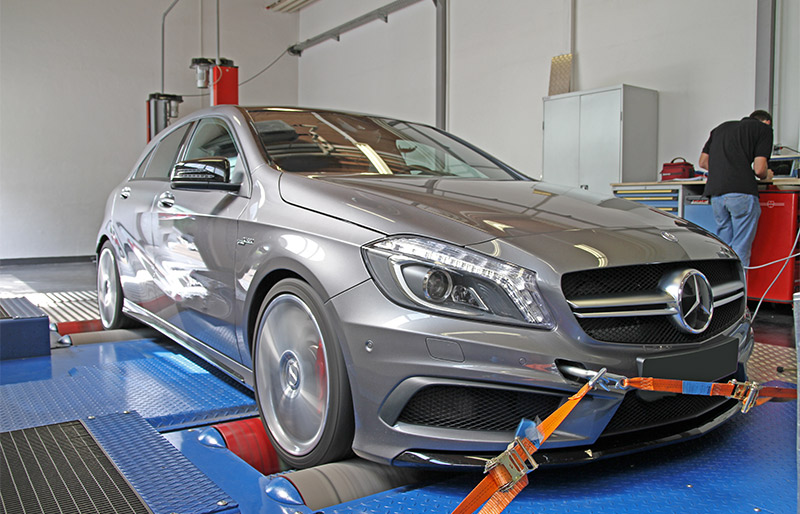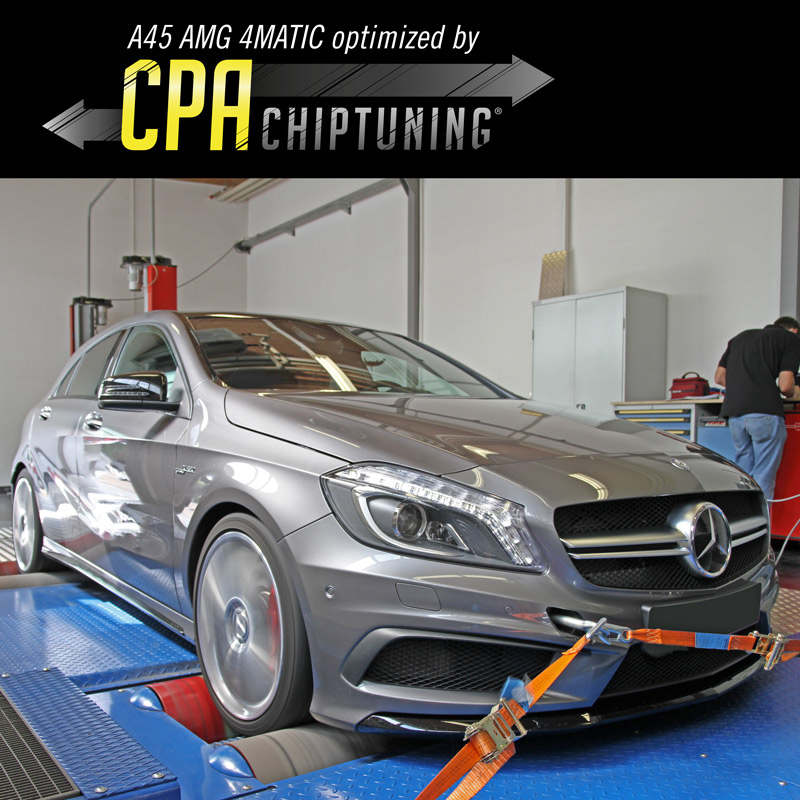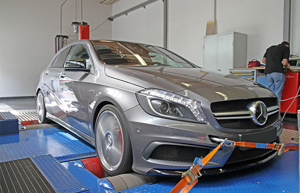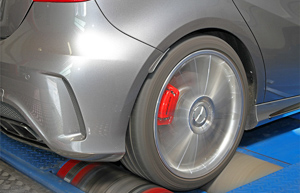 Much more power based on our chiptuning at the A45 AMG
According to our complex and important driving practice tests on the road, through the city and on the highway it went to the dyno. Here the main focus was placed on a clean dynograph. Our designated target was not only reached, but surpassed. Great performance values, a clean dynograph, a arguable materialistic and thermal overcharge while our chiptuning and testing were in the foreground. Also the automatic transmission works great.

Experience your A45 AMG new!